~*~as you follow the hooded figure you notice that the tunnel is about to end... a bright light tells the tale of a brilliant source of light and soon enough you enter a large cavern with portals along its sides~*~

Welcome to the Cavern of Fate. This place is called so because here you yourself must choose your next step. The portals will take you where you wish to go.

Enter my realm in Markezia. This is the second realm within Centre-World and the second dimension within the Heart of the Known Existance. Only these two dimentions are open to outsiders.




Here are some of alter egos and their pages. I have more but since I have not constructed pages for them I didn't see why I should include them here just yet...
Lady Christina, or Countess de Llyon is my warrior incarnation.




Lady Rayden is not really an alter ego, she is just another name for Nenya Rayden. Before Count Kazyr, the Ancient of the Cosmos, made me the Princess of the Realm of Earth I was merely Lady Nenya Rayden, the Daughter of the God of Thunder and Lightning, who of course is Lord Rayden. How I became a princess is quite a story and maybe sometime I shall write it down for all to read.


Tired of the icons the Globe has to offer? Try this portal to find yourself the perfect custom icon. At the moment all I have to offer are anime icons. I am working on other kind of icons and they should be online quite soon.




This portal will take you to the pages of my friends




The InterNet is full of mysical and fun places to go. The portal below will take you to see my collection of best places to visit.




If you have a statement on anything you are welcome to use the Web Forum




Awards I have won

These pages are under construction so remember to come again soon.

Please, sign my Markezian Book of Knowledge (Guest Book)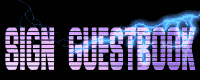 ---